Fairfield County Wrongful Termination Lawyer
Aggressive Employment Lawyer Fighting for Your Rights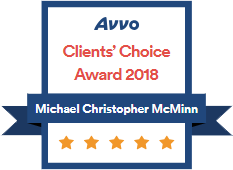 If you have experienced wrongful termination, you are not alone. Unjust terminations take place all throughout the country every single day. Many of those who have experienced this unfortunate circumstance in Connecticut, have entrusted their case to the experienced wrongful termination attorney in Fairfield County. at The McMinn Employment LawFirm. Handling employment cases has given us the experience necessary to best represent those facing termination based on discriminatory, retaliatory, or other illegal reasons.
We serve clients in Bridgeport, Fairfield, Hartford, and New Haven County.
No matter who you are or what your job is, our legal team at The McMinn Employment Law Firm can fight for you. To get started with a CT wrongful termination lawyer, call (203) 930-1600.
Illegal Wrongful Termination
Under state laws, it is illegal for an employer to fire an employee or terminate their employment contract for the following reasons:
Gender
Race
Age
Religion
National Origin
Disability
Pregnancy
Sexual Orientation
The employee refused to violate the law at the employer's request
In retaliation for filing a:
Discrimination claim
Wage enforcement claim
Workers' compensation claims
Taking leave under the Family and Medical Leave Act
Free speech or assembly
For any other reason that is not specified in the employee's contract (if it exists)
WHAT TO DO IF YOU WERE WRONGFULLY TERMINATED
Document everything about your termination before leaving.
Contact our experienced wrongful termination attorney
File a Complaint
Prove Wrongful Termination
Proving Wrongful Termination in Connecticut
Most jobs in Connecticut are "employment-at-will." This means that an employer may fire an employee for any reason or no reason at all, as long as the reason is not illegal. This makes it crucial to take the necessary steps to prepare a case that can prove wrongful termination.
Steps involved in proving wrongful termination include:
Asking your employer for an explanation
Asking for copies of your personnel file
Creating a record of all persons involved in your termination
Reviewing the exceptions to employment-at-will policies
Determining if your employer ended your employment on illegal grounds
Although you can start working through these steps on your own, it is always best to contact a qualified attorney for assistance. This is especially true when it comes to analyzing your particular situation and determining if you were fired on illegal grounds.
Wrongful termination settlement
Wrongful termination claims are assigned a monetary value based on your annual salary, benefits, loss of wages, and emotional distress. Not all claims have monetary value, some workers request to get their job back, change work conditions, and clear employment records as a form of compensation.
Call Our Employment Lawyer Today
It can be hard to prove that your termination was illegal. Let the experienced Fairfield County wrongful termination attorney at The McMinn Employment Law Firm help you build a solid defense case. We can walk you through every step of the process and help you towards a positive outcome.
Connecticut Wrongful Termination Resources
To begin your wrongful termination case today, call our qualified attorney at (203) 930-1600. From start to finish, the same lawyer will carefully handle your case.