Fairfield County Discrimination Lawyer
Leading the Fight Against Discrimination in Bridgeport, Fairfield, Hartford & New Haven County:
(203) 930-1600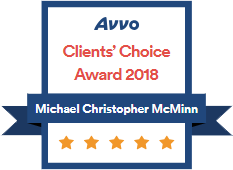 Are you a victim of discrimination in the workplace? If so, your quest for personalized legal representation from a qualified employment attorney stops here. Our priority is to help protect the legal rights of all employees. No matter who you are, what your job is, or what type of unfair treatment you have experienced in the workplace, our legal team is equipped to help.
If you have faced workplace discrimination, call our firm today at (203) 930-1600 to discuss your situation with our qualified attorney.
What is Employee Discrimination?
Workplace discrimination can come in many forms. In short, discrimination occurs when an employee is treated differently from other employees based on his or her personal circumstances. Connecticut's fair employment laws prohibit employers from taking adverse action against potential or current employees based on a variety of factors.
The factors that employers may not use as the basis of adverse employment action include:
Race
Age
Gender
Sexual orientation
Ancestry
Marital status
Pregnancy
Physical disability
Learning disability
National origin
Religion
Discrimination can begin during the hiring process. It is illegal for an employer to refuse to hire an individual based on any of the above-listed factors. As an employee, discrimination can be experienced in a variety of ways. It is unlawful for employers to discriminate against individuals in regards to compensation, conditions, and privileges on the basis of one or more of the factors listed above. Employers are also prohibited from terminating employment because of these factors.
Proving Discrimination
Unfortunately, employment discrimination does sometimes happen in the workplace. Employers will try to cover up any clues of discrimination as serious consequences can affect their business entirely. Employment discrimination can be discovered in the statistics of the company, including:
Managers or executives being the same age
Gender or race
Recent hiring consisted only of younger people
Verbal or written statements indicating the assumption that someone is not fit for a task, like "Let the veterans take this one." or "We'll have one of the boys handle that"
Any proof of employment discrimination you can present will help solidify your case.
You Do Not Have to Tolerate Abuse
Laws against workplace discrimination exist for your protection. You can put a stop to the unfair treatment that you are experiencing in the workplace. Our aggressive Fairfield County discrimination attorney is committed to fighting for your rights. You will experience the benefits of a qualified employment lawyer who will handle your case with excellence and keep you well informed throughout the entire process.
The attorney at McMinn Employment Law Firm has handled thousands of employment cases. Put our experience to work for you today by calling (203) 930-1600.